Trump Plan

This article is in /hell/!
This article has been moved to /hell/ as it does not stand on its own. There is already an article on the main wiki talking about the supporter plan.
---
2019-03-05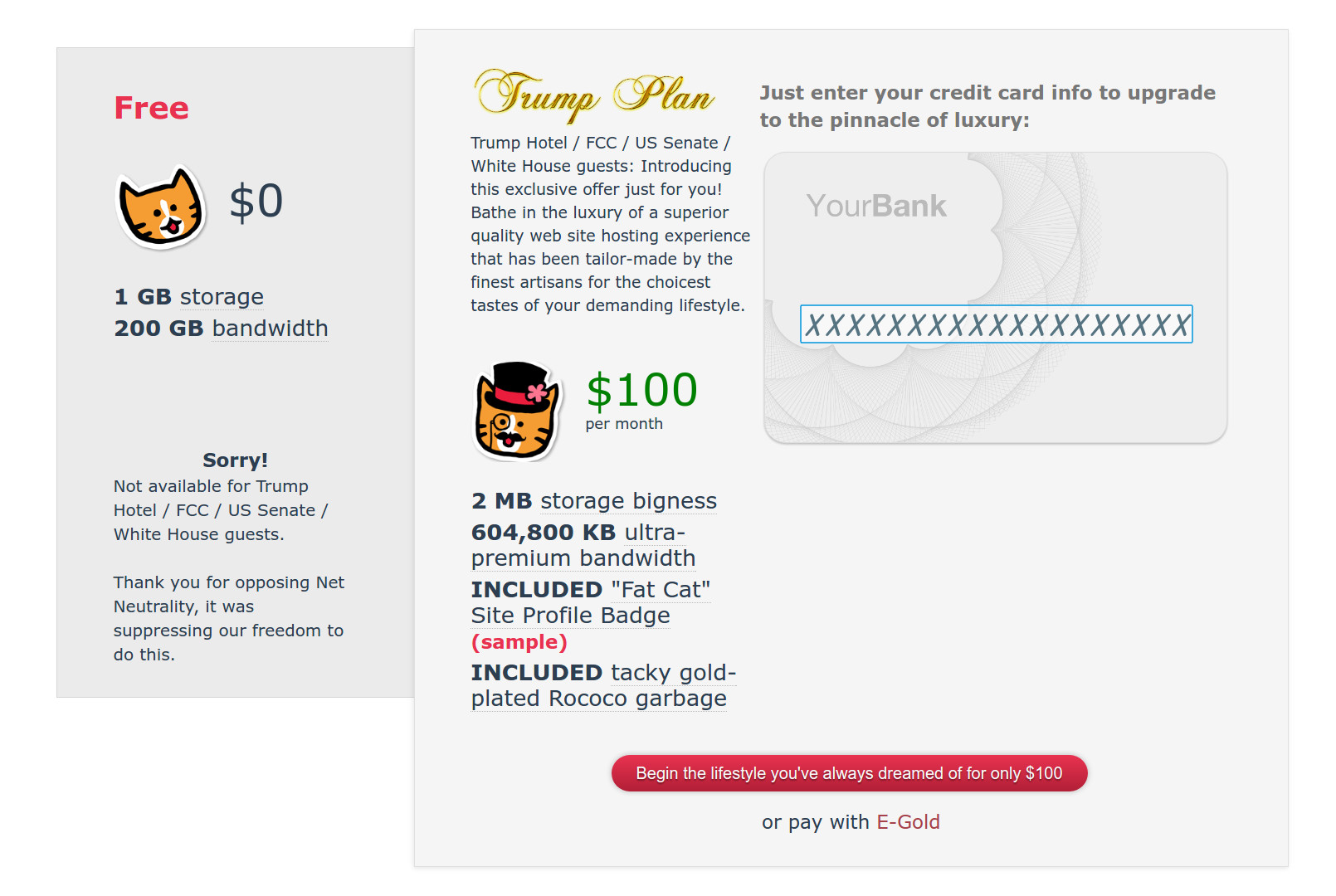 The "Trump Plan" (also known as "The Fat Cat Plan") was first set up on the 27th of April 2017 as a rebuttal to the FCC's prepositional to scrap Net Neutrality.
If your IP address said you were in the US Senate, the FCC, the White House, or a Trump hotel you would have seen this page that informs the viewer of what the Trump Plan is all about.
As far as the community knows, no-one signed up for the plan.